Search Engine Optimization (SEO) Campaign Management Services
Did you know that if your business is currently on Page 2 or beyond, you are likely getting less than 2% of the potential traffic share for that keyword? If you were in position #1 on page #1, you'd be getting over 16x more traffic to your website then any position on page 2. Even if you were in the middle of page 1, say position #6, you have the potential to receive 7x more traffic just by moving up 5 spots in the search results.
Imagine 7x to 16x more traffic to your website, 7x to 16x more leads in your funnel, and 7x to 16x more revenue added to your income stream. SEO is not something to delay on or start small. One of our top clients worked with us primarily on SEO between 2013 and 2018. We grew their revenue 3900% in those 6 years, and our search engine optimization campaign was the #1 reason for that success.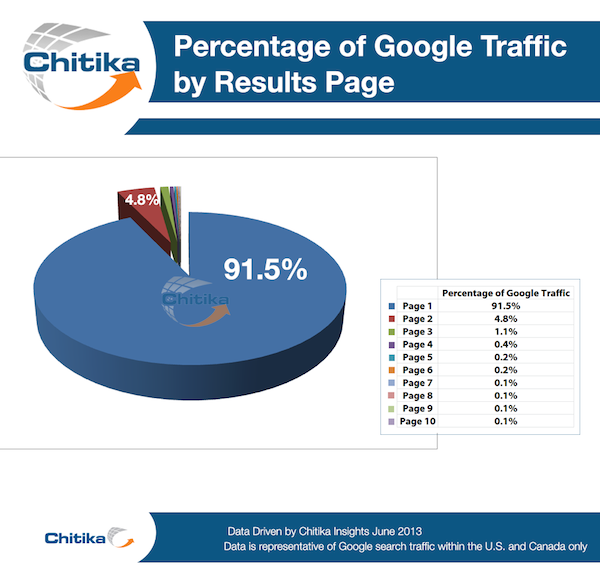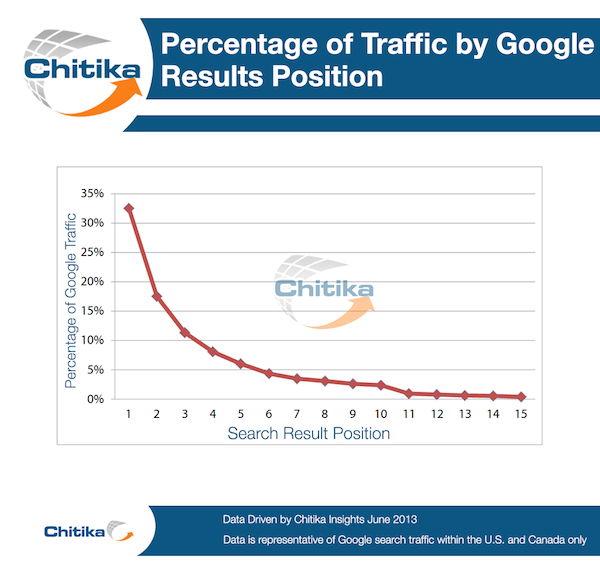 Search Engine Optimization (SEO) has been known as the highest ROI (return on investment) traffic channel available for most niches. Organic traffic has notoriously far outperformed ad campaigns on Google Adwords, Facebook Ads, other social media platforms and other search engines.?
When you launch a website, Google may pickup your website (index it, meaning put it into the search results) based on the content that you have on your website. However, it is extremely rare for you to be able to get much traction and momentum from organic search traffic based on your content and on-page work alone.?
Typically new websites, and even older domains without much real SEO work done yet, will get buried pages deep in the search results, where very few clicks are available (see pie chart below). The reason this happens is because there are other websites in your niche that have been around longer, have gotten more "publicity" or links from other websites, and have a track record and history of being the best link experience for visitors according to the data Google has collected over time. This means new websites on the scene in a niche are automatically at a significant disadvantage. Unless… they team up with experienced and proven SEO pros like ourselves who have time and time again elevated a domain and site's authority and relevance for the keywords that are being targeted. When Google sees those 2 factors increase – Authority and Relevance – you can score points with their algorithm, and see your site soar up above competition.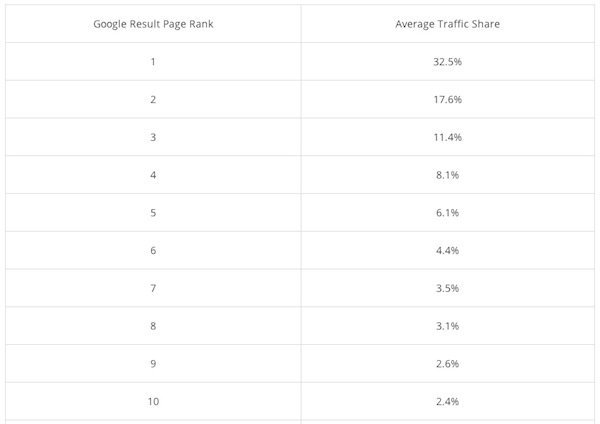 Our SEO Process
So you may be wondering, what exactly goes into an SEO campaign? How does it work and what are you paying for, so that you can take advantage of this strong ROI traffic channel? We'll break it down step by step below.
Keyword Research
The first stage of an SEO campaign is keyword research. Google provides keyword search data like approximate monthly volume for any given search. We can use this data to determine what the top volume searches are for any niche, and also learn more about the keywords like what bidders are paying for clicks from Adwords – this is helpful because we know that if people are willing to spend more per click, they must be higher value clicks. Once the keyword research phase is complete, a keyword strategy and roadmap can be drafted and put to use in the next stages of the SEO campaign.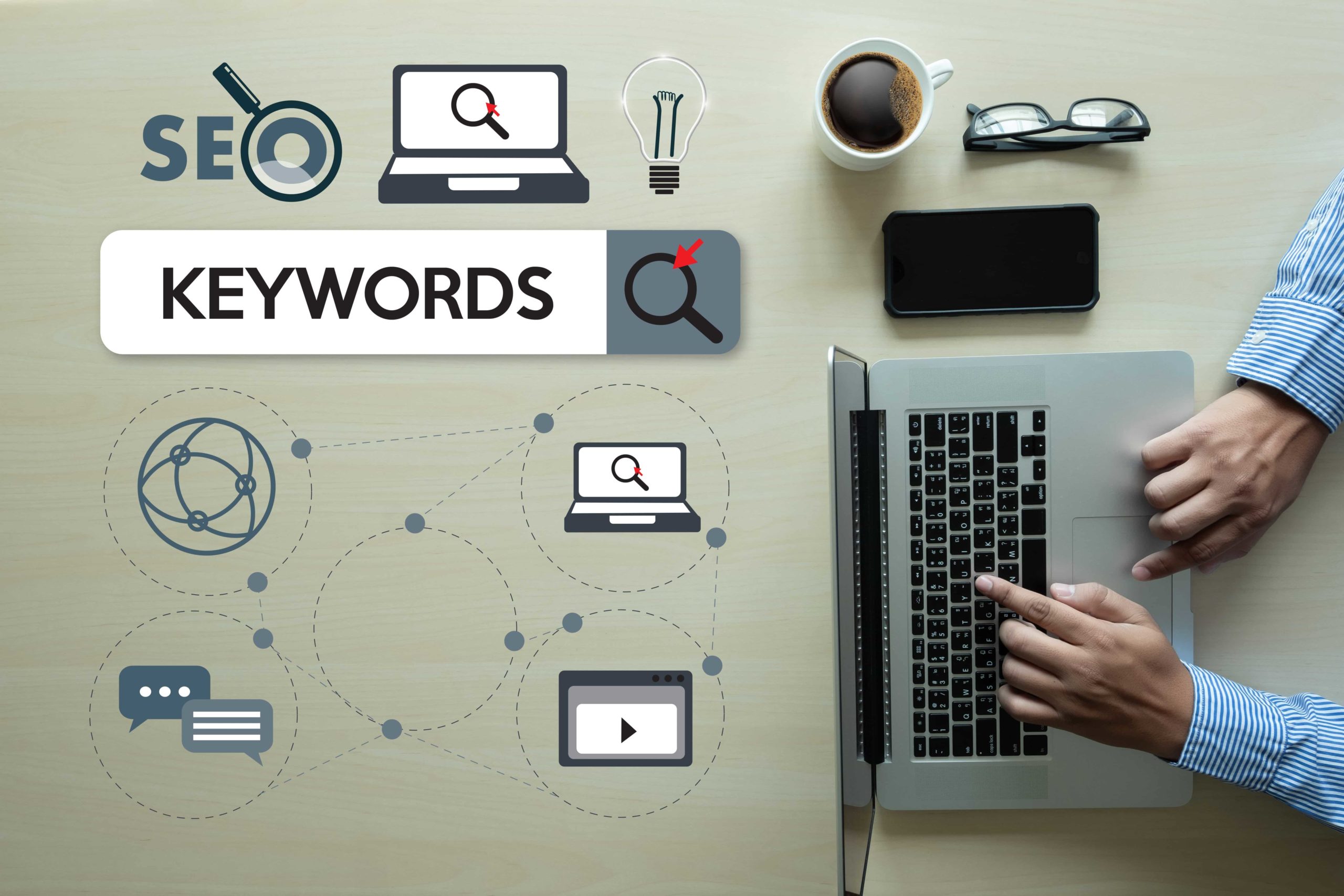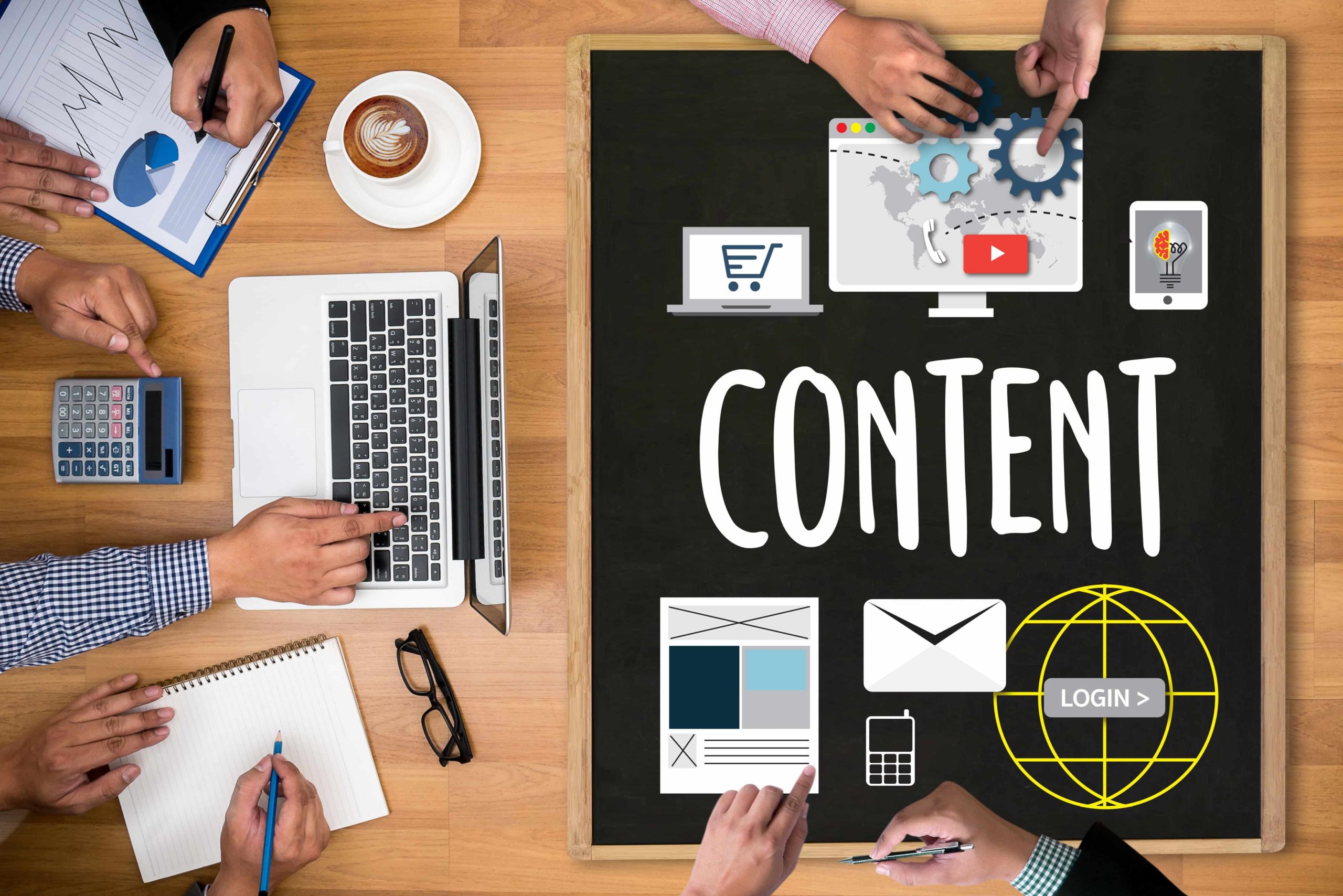 Content
The first part of boosting authority and relevance on a website is ensuring that you have more useful, perhaps even more volume of (at times), and better organized content on a particular topic that you are trying to rank for. If the websites on page 1 for any given search happen to have more useful, bigger volume and better organized content then you, then you are putting yourself at a disadvantage. The quickest way to transform the disadvantage into your advantage is to develop a lot of great content and organize it well in a structured form, the way Google prefers to see it.
On Page Optimization
On Page SEO Optimization represents a small % of what is needed to get done for an effective SEO campaign. On page optimization includes structuring and setting up the meta data like titles, meta description, ensuring a single keyword focus for a page, reviewing and tweaking keyword density (how many times a keyword appears on a page), utilizing similar alternative ways to say a keyword, alt tags on images, linking out to authority sites on occasion, etc. Unfortunately, 95% of "SEO Professionals" and agencies spend 100% of their time on this focus (and content, above), because it's all they really know how to do, and there's a lot of really awful and skewed information out there around this being the only way to do "white hat" SEO. Run some tests for yourself – launch a new website, develop the best content in any given niche, structure it properly, do all the on-page SEO optimization you can, and see how far it gets you. Yes, it needs to get done. But no, this is not the most critical part of the puzzle.?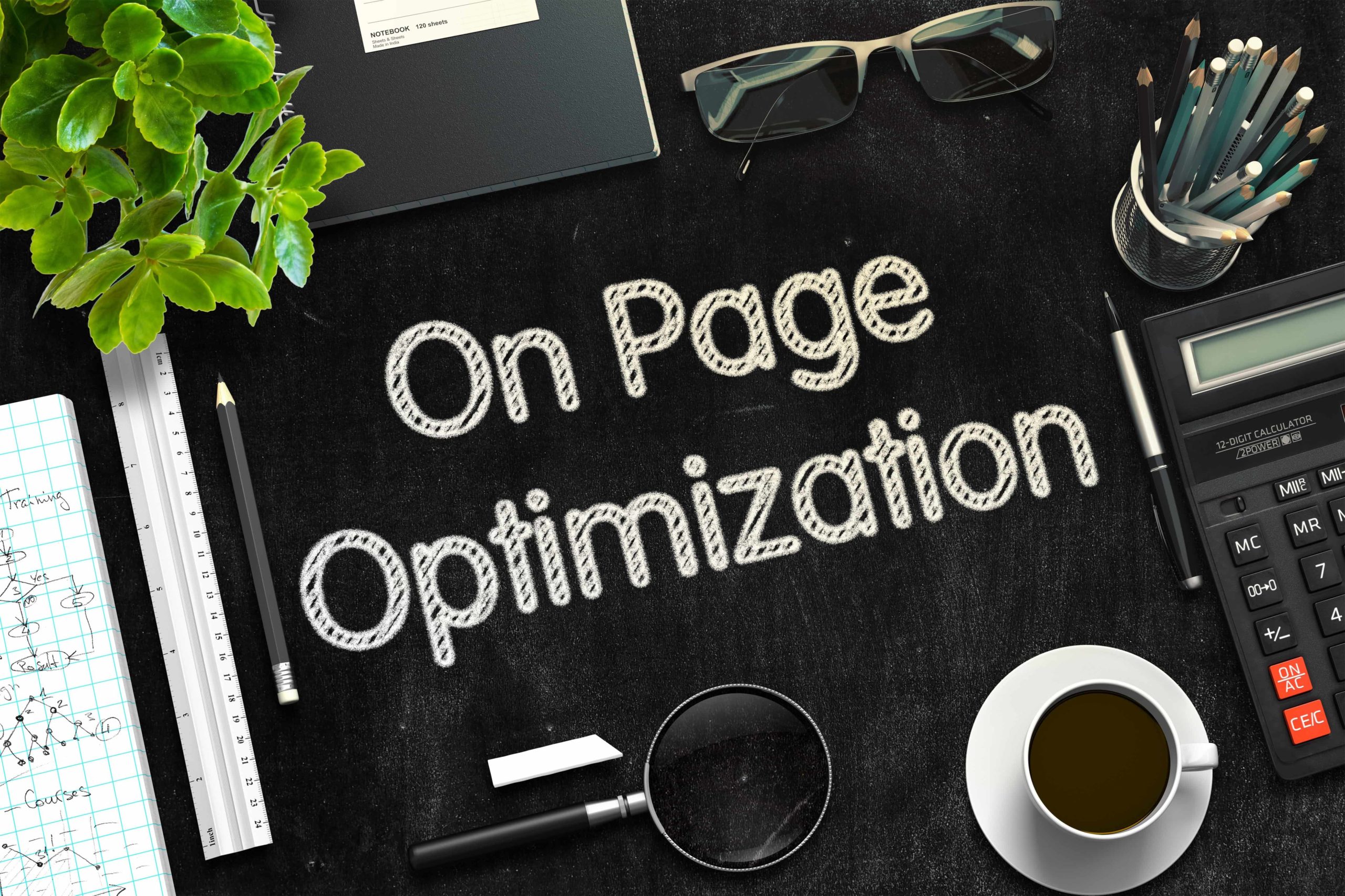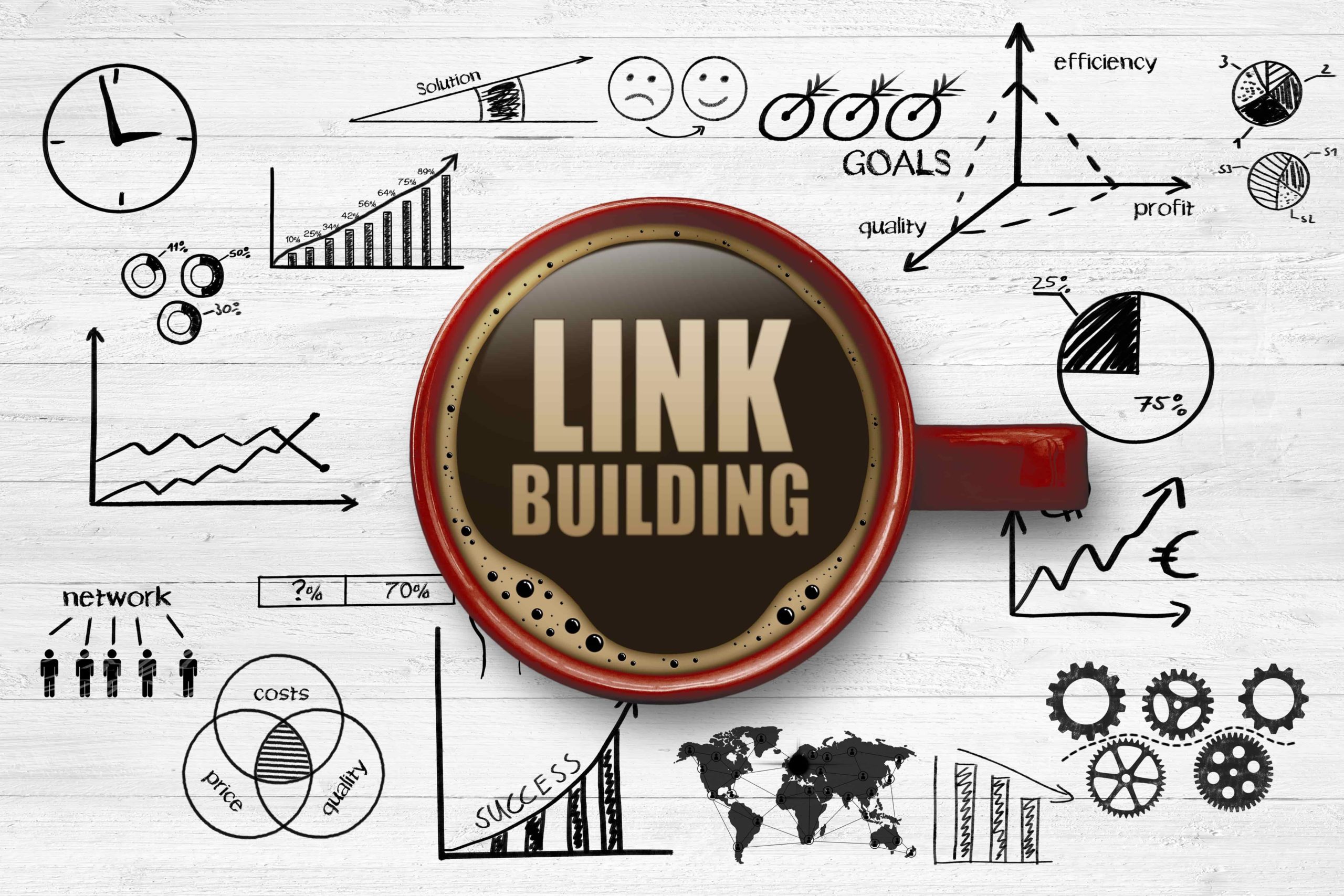 Off Page Link Building
This is by far, the most critical piece of the SEO puzzle, even exceeding content itself. (we've seen inferior content pieces outrank superior content with the help of a flawless and powerful backlinking strategy) Backlinks are hyperlinks embedded in articles of content that are featured on other websites that are not yours. Google wants to see that the outside world knows you, trusts you, talks about you, and refers people/traffic to you. There is nothing more powerful in terms of gaining authority then having other authoritative websites linking to yours. There are also ways to boost relevancy in this stage by focusing content and the keywords used in the hyperlinks utilizing the set of target keywords for your campaign. There's a lot of complexity that goes into a perfect backlinking campaign, and it absolutely can be done safely, securely, without spammy poor quality linking that will get you penalized by Google. We maintain an 11 year track record of ZERO spam penalties, with hundreds of links in page 1 positioning.
Consistent Action Over Time
Your positioning on Google is never a static thing. There is no way to just buy your way to position #1, stake your claim and own that position forever. The algorithm is constantly changing – it's own AI is essentially programming itself to become better over time at this point. Your competition within your niche is always changing – some of your competition is getting better at SEO. That's why this process is always ongoing, and requires consistent actions over time. Google wants to know you are still just as authoritative and relevant today, as you were months ago when you may have reached #1 for the keyword you were targeting. This happens with consistent content production, on-page optimization, and more external link building.